Enamel plaque 'Sumatra Java Rotterdamsche Lloyd'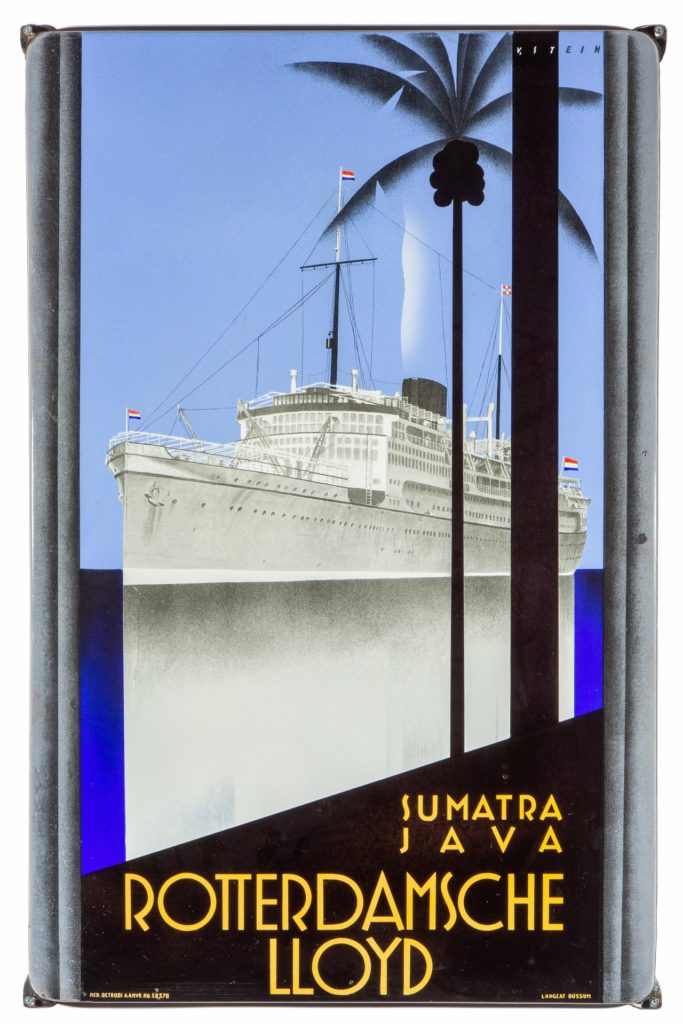 The enamel plaque offered under lot number 2629 hung in a charming lady's Art Deco interior. Absorbed into the refined and warm atmosphere of this era, together with minimalists from the same period, this highly collectible piece was more of a work of art that you walked past without realizing its rarity. Purely and solely because of the beautiful aesthetics that the plaque exudes and the connection with the Indies, the owner purchased this work of art in 1980 from a renowned Amsterdam antique dealer.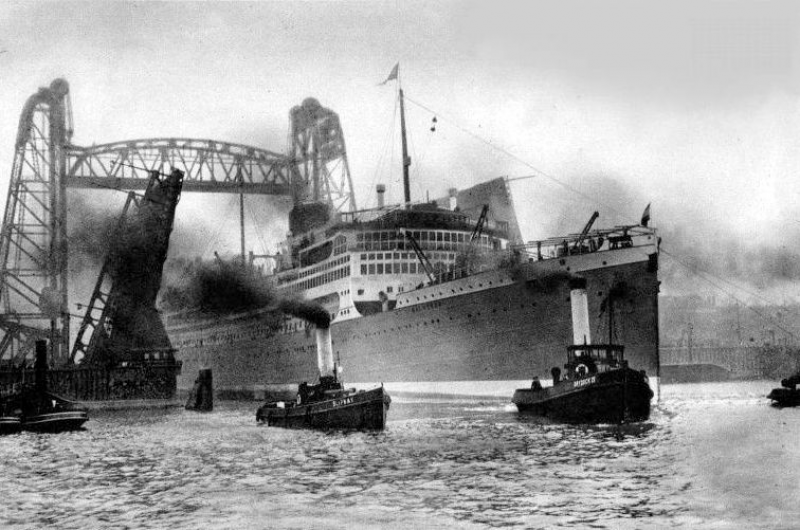 The ship Baloeran, built in Rotterdam in 1930 by Feijenoord NV, is beautifully depicted with her reflection in the motionless water. The plume of smoke from the chimney as an elegant detail next to the palm tree. The whole exudes an enormous peace and timelessness. Johann von Stein designed it in 1931 for the Rotterdamsche Lloyd, a time when travel brought an almost hushed romanticism with it. The heyday of the Dutch shipping companies, and also for advertisements for shipping companies, of which this design belongs to the absolute top.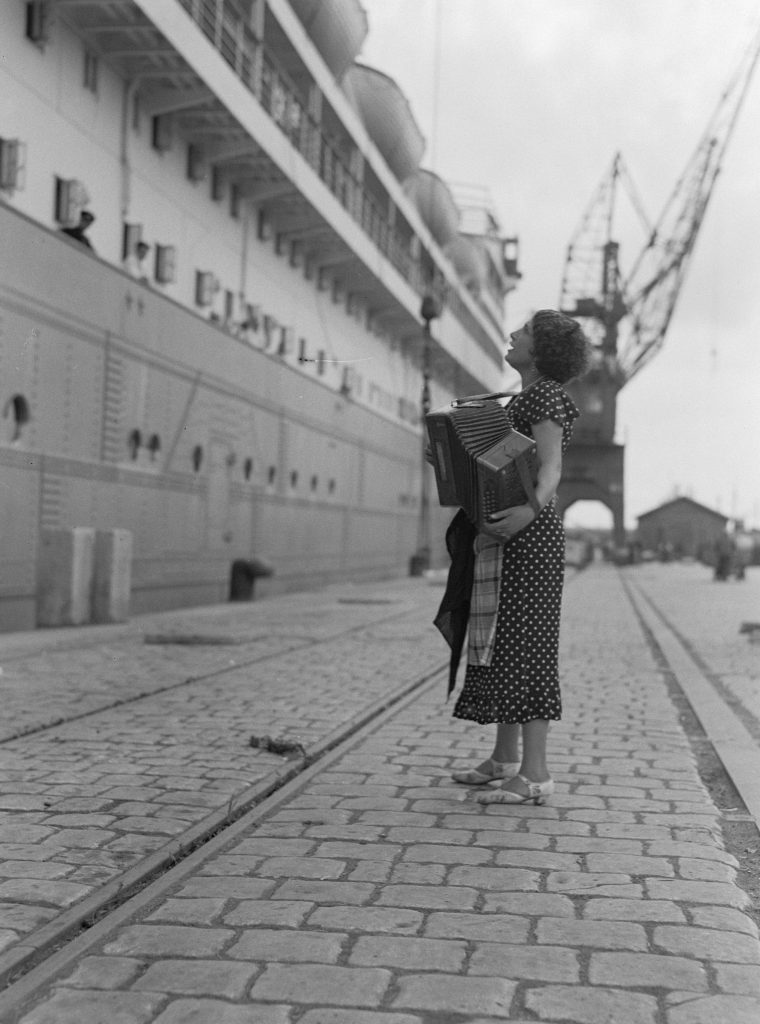 Today this plaque, which was born as an advertising object, is not only a desirable collector's item, but even more, a real work of art!