A collection of Afghan and Turkmen jewellery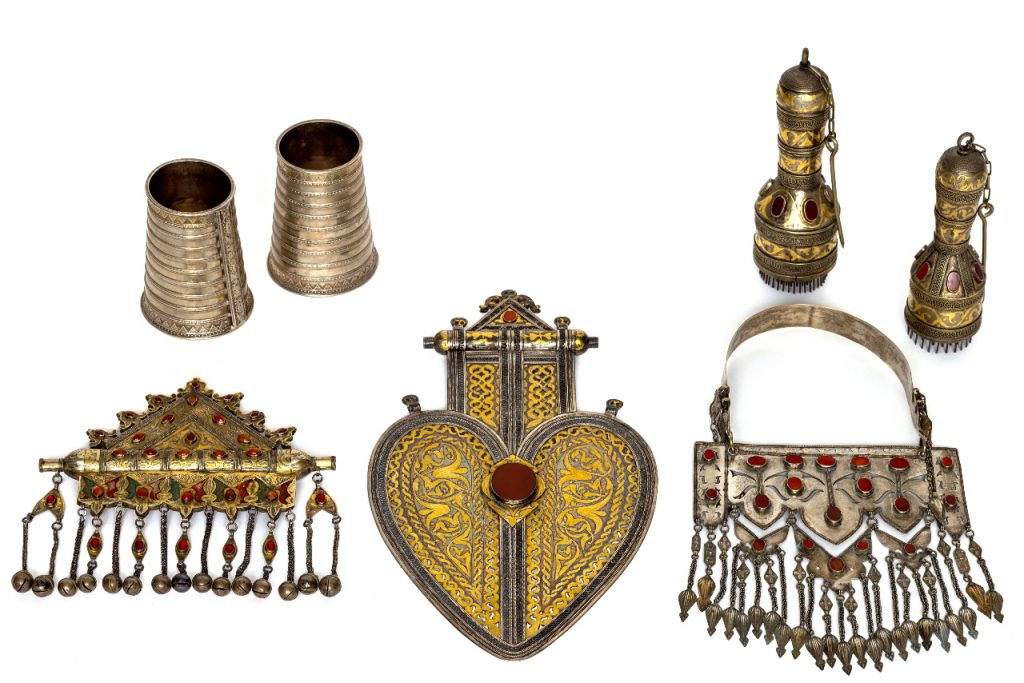 This large eye-catching heart-shaped piece is called an 'asik'. It comes from Turkmenistan where it was worn on the backs of the newlywed women of the nomadic Tekke Turkmen. The pendant was attached to the hair. The impressive piece of jewelry is set with five carnelians and decorated with gilding.
This piece is part of a private collection of jewellery from Turkmenistan and Afghanistan. The owner had display cases designed especially for her collection in order to show the pieces in her home as best as possible. This spring we will be able to include part of her collection in our auction and make it available again for new collectors and enthusiasts.
You will find the Asik pendant and the other pieces jewellery from this collection in the section 'Turkmen and Afghan jewelry' lot numbers 3960-3990