A collection of antique Buddha's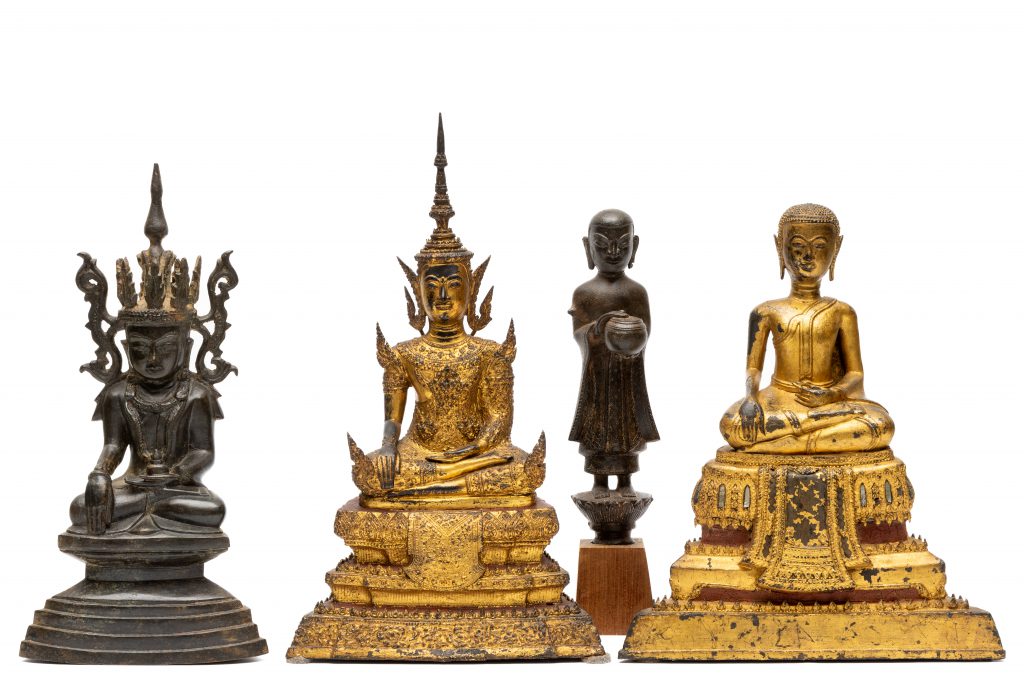 This spring we will be showing a large number of Buddhas from Burma, Thailand and China from a private collection. The objects were not only collected during many trips to Burma and Thailand, but the owner also managed to expand his collection here in the Netherlands. He managed to purchase some of the Ratnakosin statues through well-known Dutch private collectors, with whom he maintained good relations.
The most beautiful sculptures have been bought at international auctions. It is a Chienseng-style gilt bronze figure of Buddha Shakyamuni, from the 17th century, standing in samabangha and dressed in samgathi, with eyes of mother-of-pearl and lips with red pigment and from the early 19th century, an Ayutthaya-style bronze figure of Buddha Bhikshu, dressed as a monk and standing on a stepped stand with a begging bowl in his hands. The statues can be found under catalogue numbers 3300 and 3301.
All statues had a prominent place in the owner's interior. Everything radiated a far-reaching passion for South East Asian Buddha images. The statues were no longer able to travel with his family due to his family's recent move and are now up for auction so that new collectors and aspiring Buddhists can admire the beauty and tranquility of these statues.