A complete dresser's chest from Noord Holland
Only rarely do we come across such a complete, filled chest. It is a glimpse into a West Frisian family.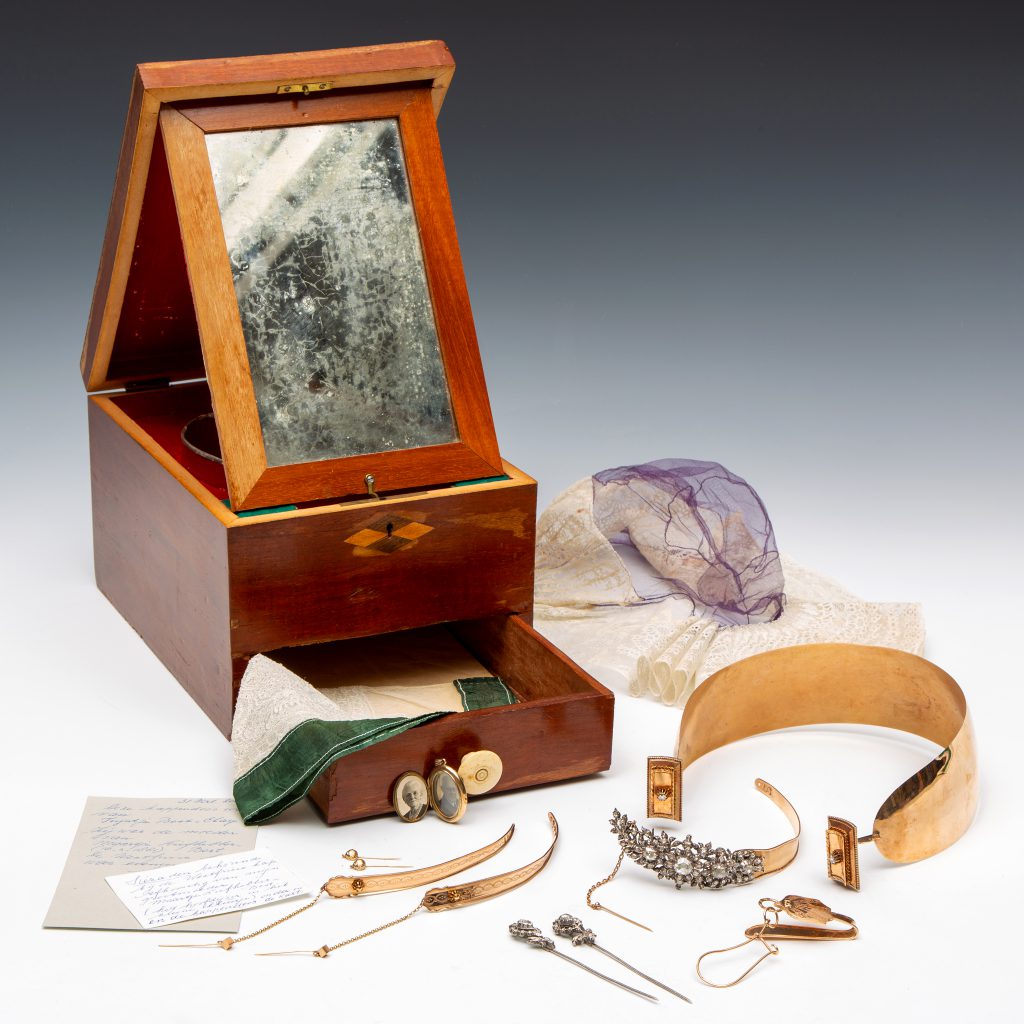 The chest itself is already impressive. Made of mahogany with a bone knob and decorated with an intarsia star and frame and a fold-out mirror inside.
But it is the content that really makes the viewer's mouth water. The set consists of a complete set of traditional regional jewellery a hook for a tangle of wool, pins, lace caps, handwritten notes and, as a bonus, a gold locket with portrait photos of the former owners.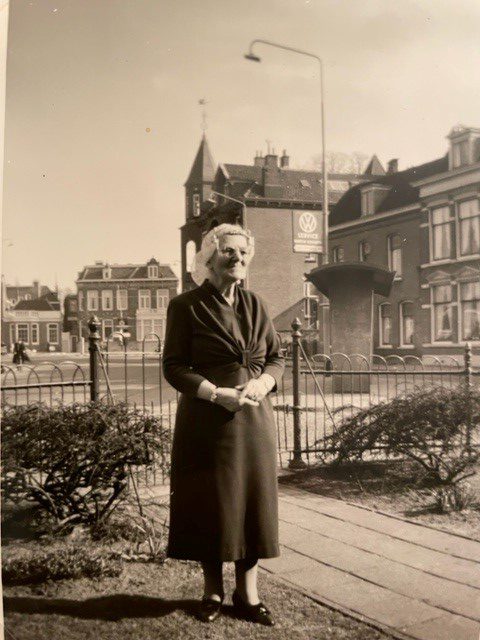 The owner and wearer of the set was Maartje Best, born March 16, 1881 in Berkhout, the only daughter of Trijntje Claij and Nicolaas Best, 'farmer' by profession. She married Germent Liefhebber from Hoogwoud on April 26, 1903. Given the year letters of the jewellery, the dresser's chest could very well be the wedding gift.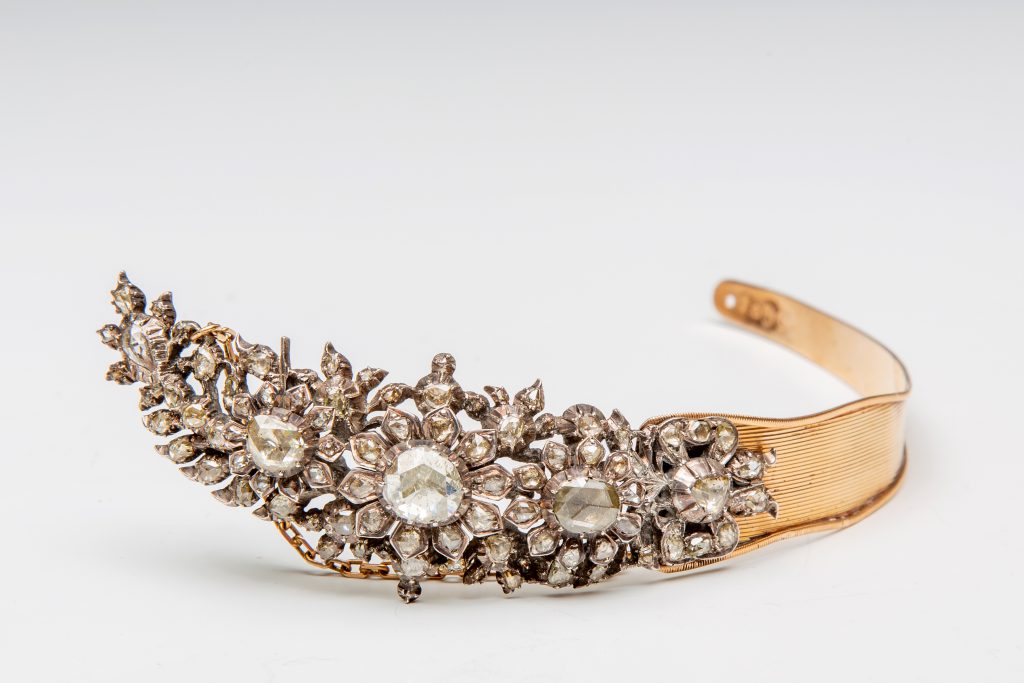 The jewellery is made by the well-known West-Frisian firm, the Rozendaal brothers based in the city of Hoorn. The company, made many pieces of traditional jewellery, for various regions and was well known for its high quality. This can be seen in the impressive diamond headpiece, a 'voorhoofdsnaald' which is worn on the forehead. The piece is decorated with flowers and richly set with large rose-cut diamonds. The use of rose diamonds in the West – Frisian regional jewellery is not uncommon, but the size and clarity of the diamonds used in this set, in addition to the completeness of the chest, makes it a jewel of museum quality.