A collection of Indian Jewellery from a private collector
This spring we present you a collection of Indian jewels from a private Italian collector. After World War II, the collector left the 18th-century family home in Lombardy to start a new life in New York. He learned the language and eventually and made a career as a a diplomat in the service of the Italian government. In this capacity, he traveled extensively through countries such as China, Afghanistan, Cambodia, Mongolia, Indonesia and his favorite; India, where he bought a house in New Delhi.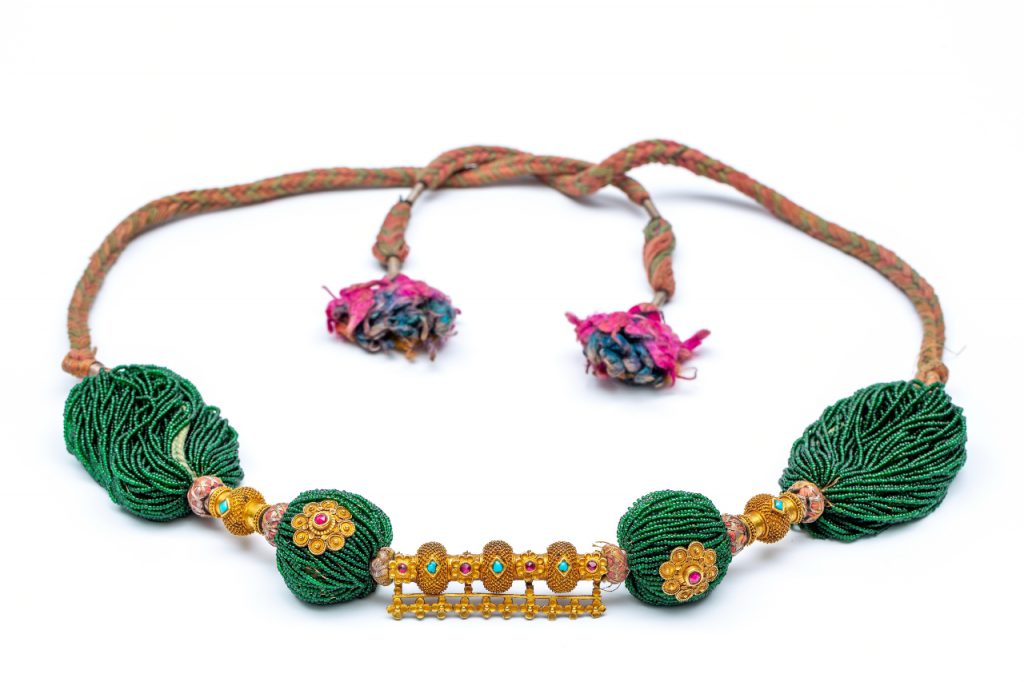 For his fiftieth birthday, in 1976, a high Indian dignitary presented him a long gold traditional Indian necklace as a gift. A love for Indian jewelry was born.
The first piece of jewellery he bought was a turban ornament, a Sarpech (cat. no. 45), set with white sapphires, red spinels and an emerald. He regularly wore the jewel on official social occasions. After this first purchase, more followed. The jewellery we sell this auction, is all bought in India and, according to the story the family told us, comes from personal collections of Indian princely and noble families.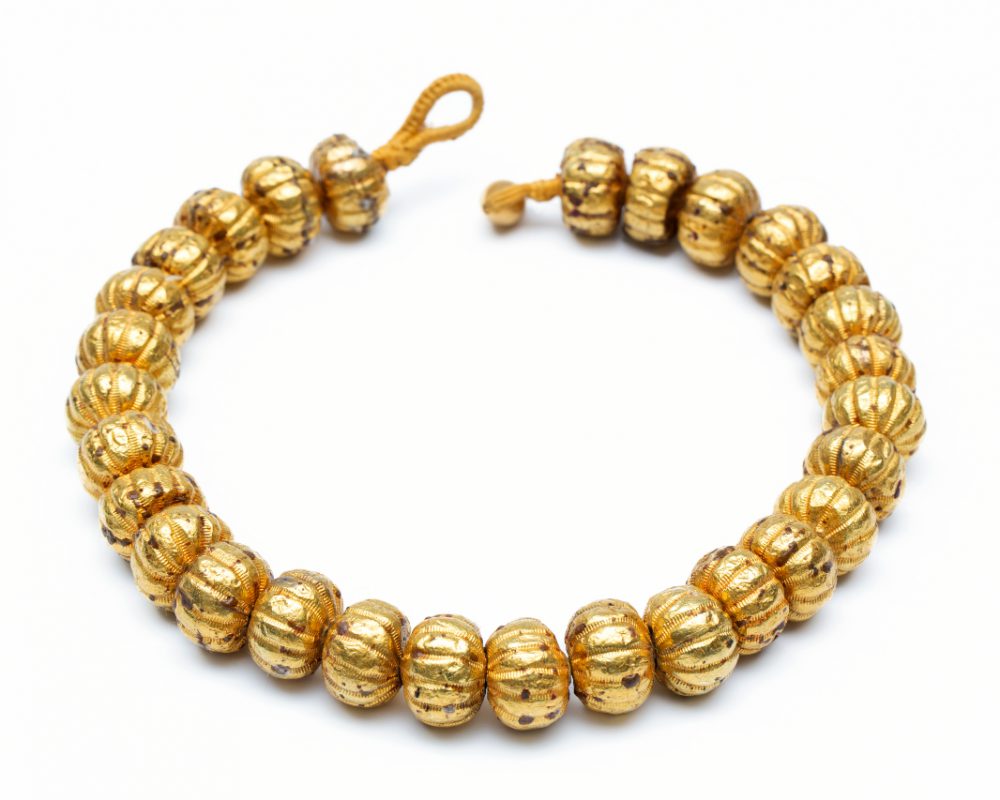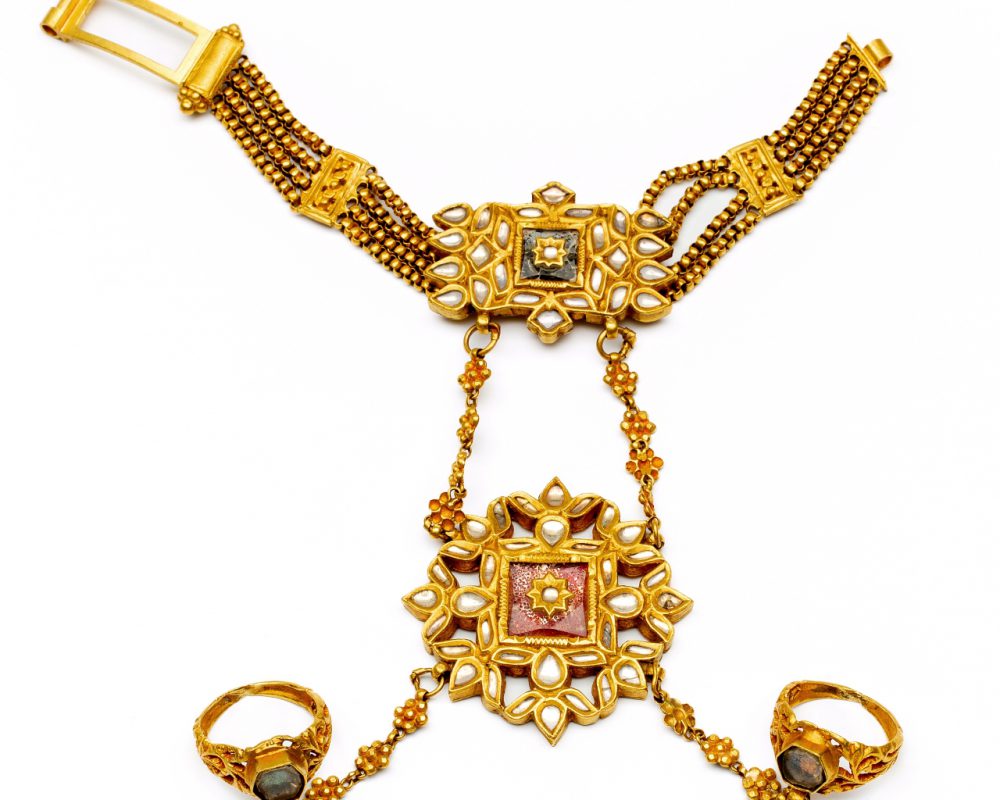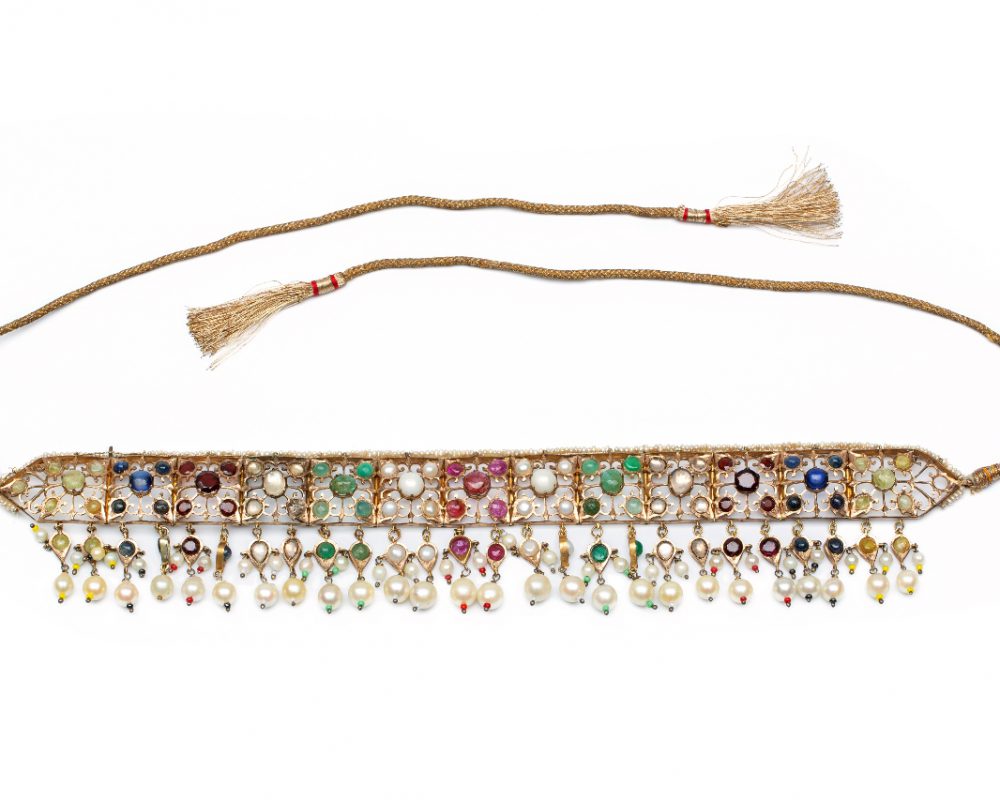 The Indian jewellery collection can be found in the catalogue under Provenance: Collectie Indiase juwelen uit de nalatenschap van een Italiaanse diplomaat