Sculpture of Mendes da Costa with an interesting provenance
Mendes da Costa was born to Portuguese-Jewish parents and grew up in the Jewish quarter of Amsterdam. His earliest work consists of modeled 'folk scenes' from his environment. The Algemeen Handelsblad described him in the 1930s as "Artist, large in small". His 'baking plastics' were a direct cause for a later major commission: the decoration of the building 'de Utrecht' in Amsterdam.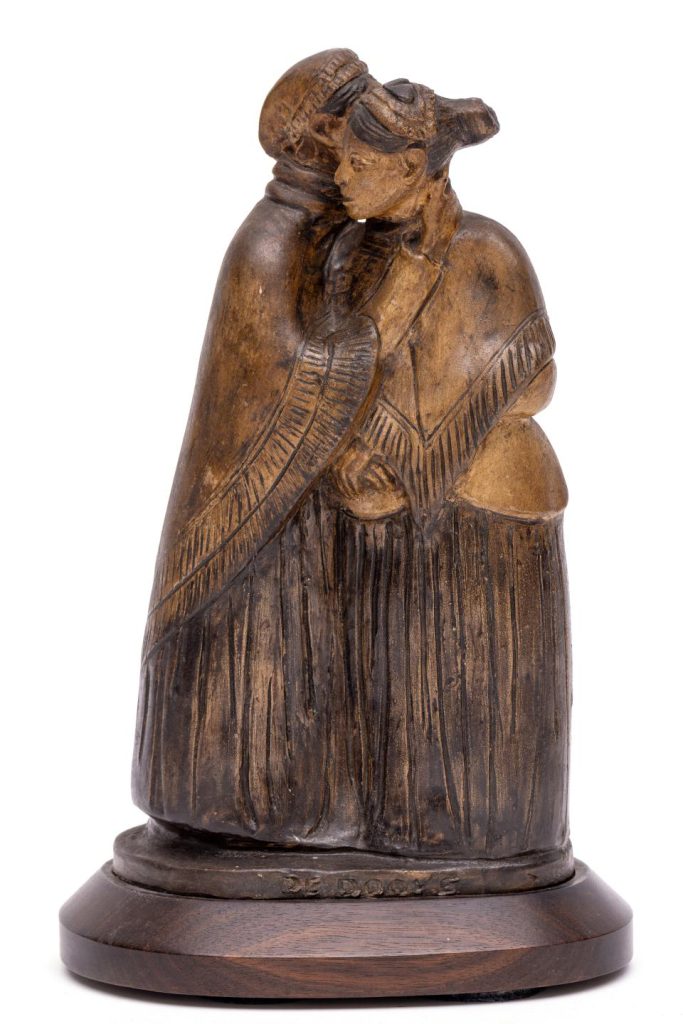 In 1898 Mendes built an oven in his studio in Amsterdam that allowed him to work with high temperatures. This made it possible to bake vitrified clay, a product best described as 'in between porcelain and earthenware'. He experimented with glazes, including salt glaze that makes the surface smoother. In 1912 the couple Mendes da Costa moved to Laren.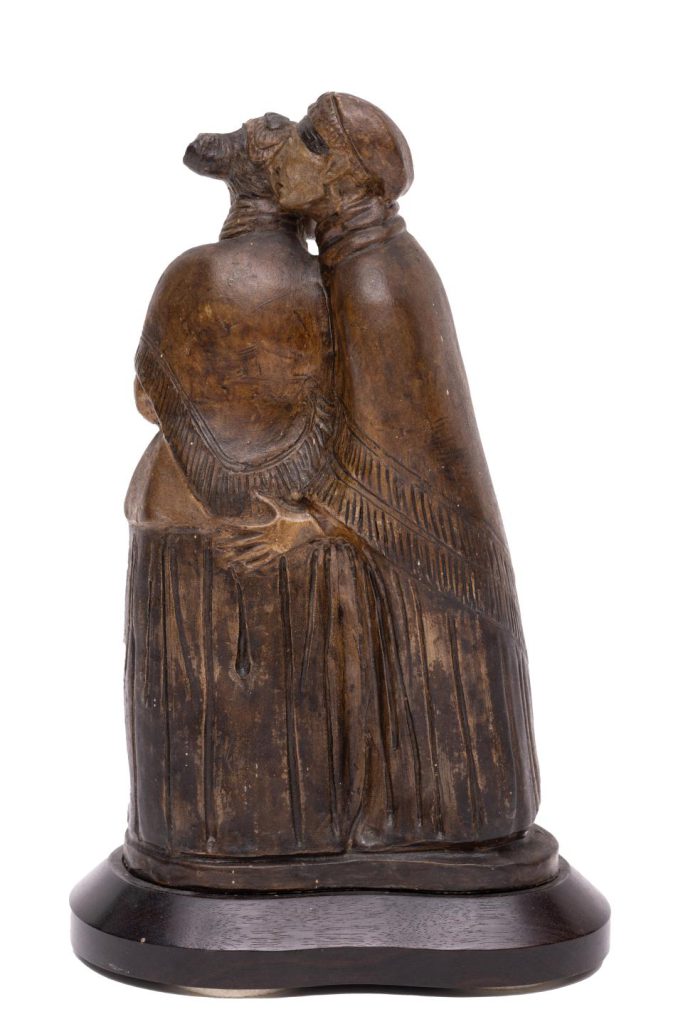 The piece by Da Costa 'De Doove' (The deaf) (lot number 2598) we offer this auction, comes from the inheritance of Anna Egter van Wissekerke (1872-1969), painter and student of Henk Bremmer. Joseph Mendes da Costa and Anna Egter van Wissekerke both had a studio (home) in Laren (NH) and were close friends. This piece was a gift from Joseph Mendes da Costa to her at that time.