Mexican stone masks and a collection of Pre-Columbian art
In the current auction we offer a small collection of Pre-Columbian art from the collection of a German couple. Dr. Ludwig Jansen (1919-2020) and his Helga Jansen (1922-2017) traveled to all continents from the early 1970s and these journeys formed the source of inspiration for compiling an extensive art collection, mainly purchased from renowned European dealers and auction houses.
The journey they made to Central and South America forms the basis of their passion to collect objects from the Pre-Columbian period from these various cultures. Virtually all objects offered from this collection were obtained from a specialized gallery in Munich: 'Galerie Gerdes, Praecolumbische Kunst' and were purchased from this gallery in the 1970s and 1980s.
One of the highlights of this collection is the gray stone mask from Mexico of the Chontal (lot number 1905). This mask with its characteristic bulging cheeks, the raised oval mouth and eyes under imposing overhanging eyebrows, a classic iconic example of the stone mask culture of the Chontal. It is presented together with a polaroid photograph with a handwritten note by Carlo TE Gay on the back in 1976. He has been one of the most important researchers of the stone material culture of the province of Guerrero, from the period 300 BC – 100 BC and author of many of the standard works on the Mezcala and Chontal and their unique expressions in stone.
Another special mask (lot number 1907) is a green jadeite stone mask from the Olmecen, with the characteristic raised upper lip and the drilled points on the edges of the lips and both eyes. A refined expressive mask of the Olmecen, the first high culture from Central America and the founders of the Maya calendar. From the same culture also comes the green stone Olmece standing anthropomorphic figure (lot number 1908), with an expression in a slightly abstracted form in the face.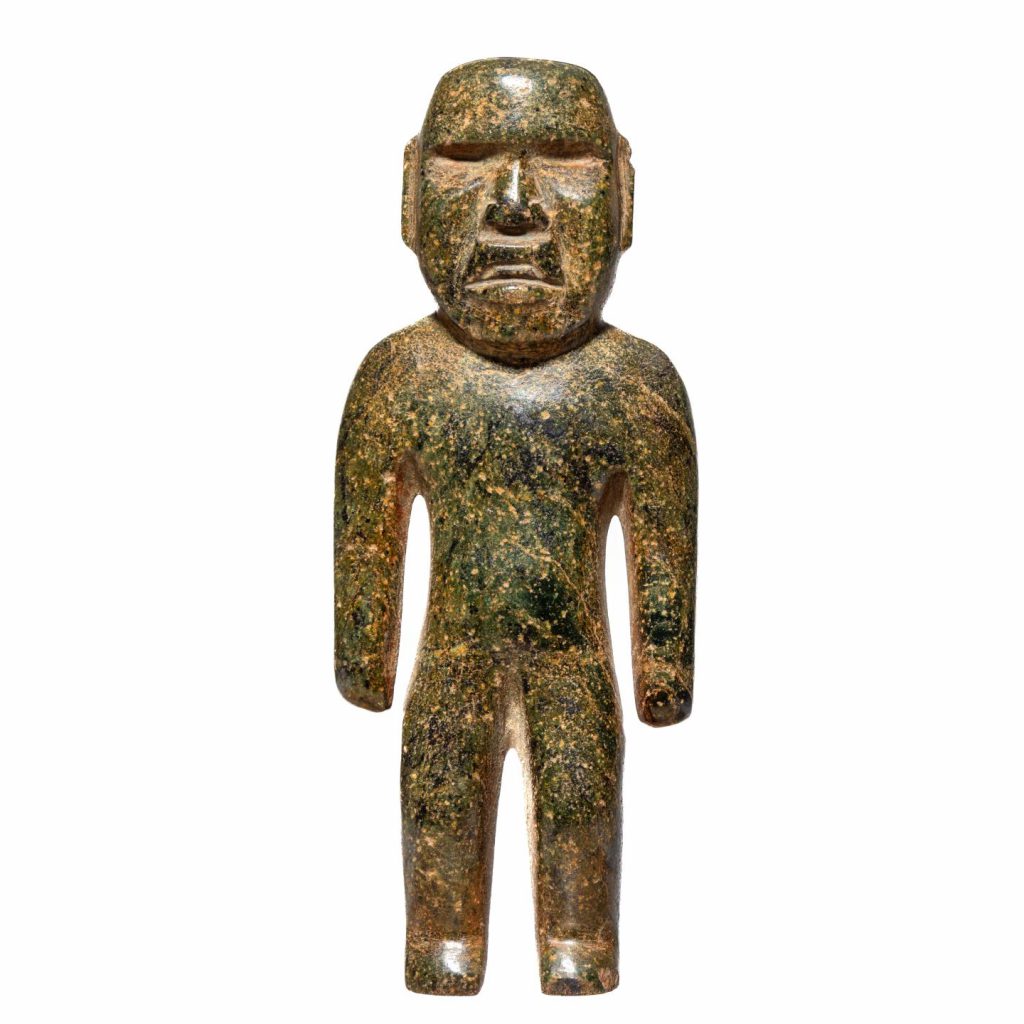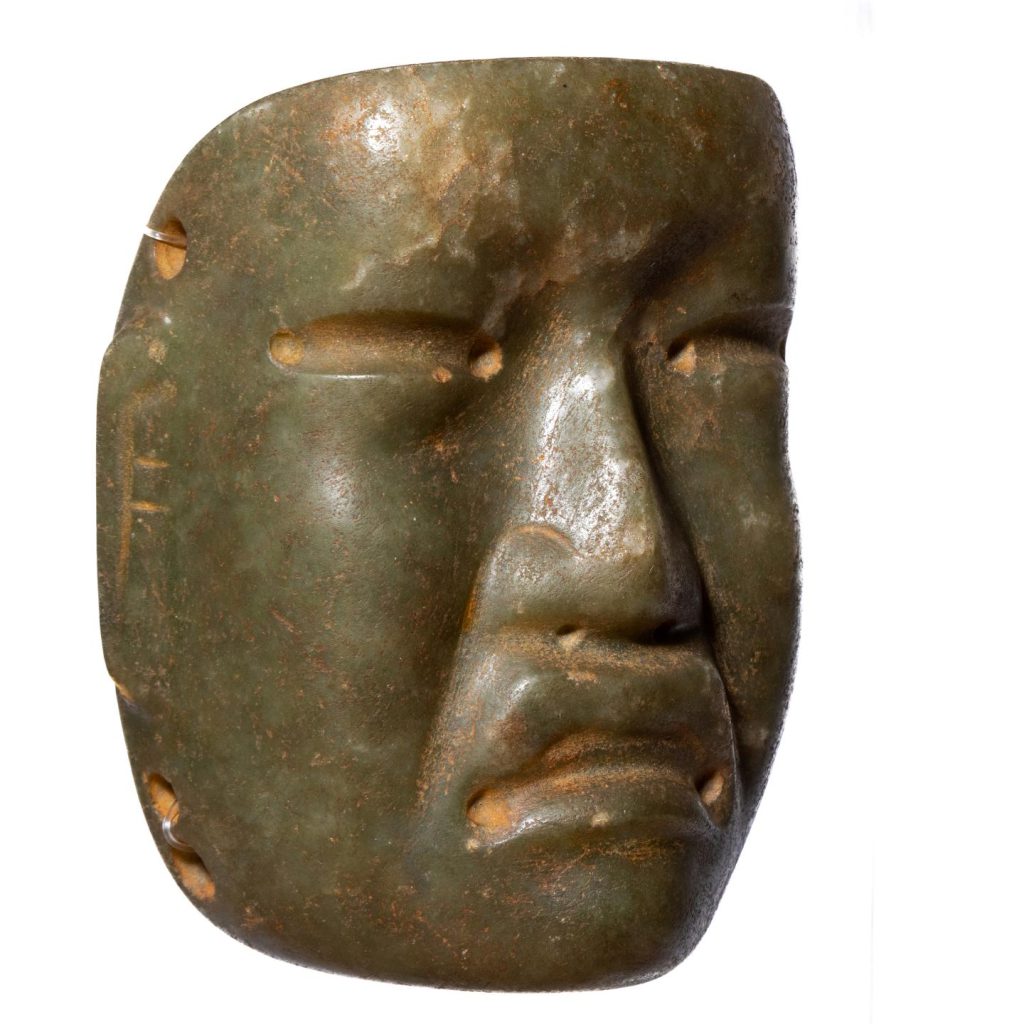 From another private collection that originated with a Swiss couple, Koella from Zurich, we offer a collection of objects from different South and Central American Pre-Columbian cultures, mainly from Peru and Colombia such as the Nazca, Moche, Chancay from Peru, the Cocle from Panama and the Sinu from Colombia. (see collective photo)
The textile of the Chancay (lot number 1940) can be called special due to its size and relatively good condition. The expressive pot of the Cocle from Panama (lot number 1956), a large pot in the shape of a standing warrior of the Moche culture (lot number 1936) and a beautiful stirrup bottle of the Moche (lot number 1937) are beautiful specimens for this culture.