Toys. Two collections that will make you happy!
Never before have we been able to offer such a large collection of (antique) toys. From two special collections you will find the most extraordinary pieces of mechanical toys, Steiff cuddly toys and doll houses.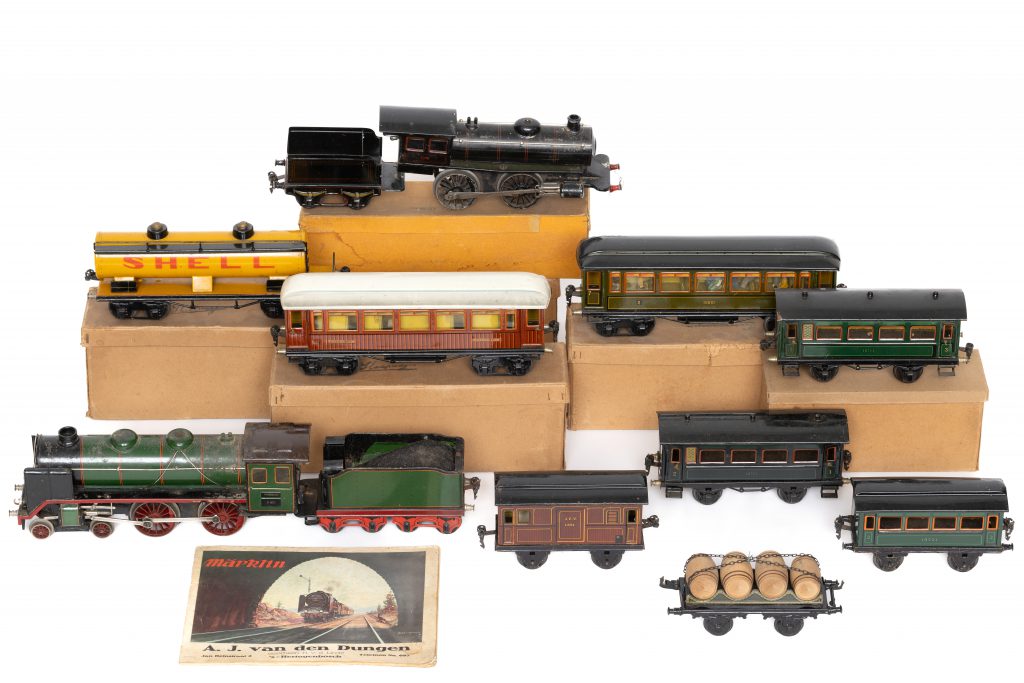 The first collection, mainly tin soldiers and Märklin trains, comes from a collector and is beautifully described by the family:
"My father and his younger brother grew up in the countryside south of the rivers. They will undoubtedly have regularly played with the train and army men together. As a child, our father was very meticulous. During the war they had people in hiding at home and his brother also died in a resistance action to bring British pilots to safety. After the war they moved up the rivers and all the toys are well and carefully packed in wooden and iron boxes."
"We knew that our father had had a nice train, but we were not allowed to play with it. We got a more modern version. Only much later did we find out that everything was still kept in the old boxes, mostly in the original packaging. The coffins have probably not been opened after their journey."
Provenance: Een vooroorlogse collectie speelgoed uit familiebezit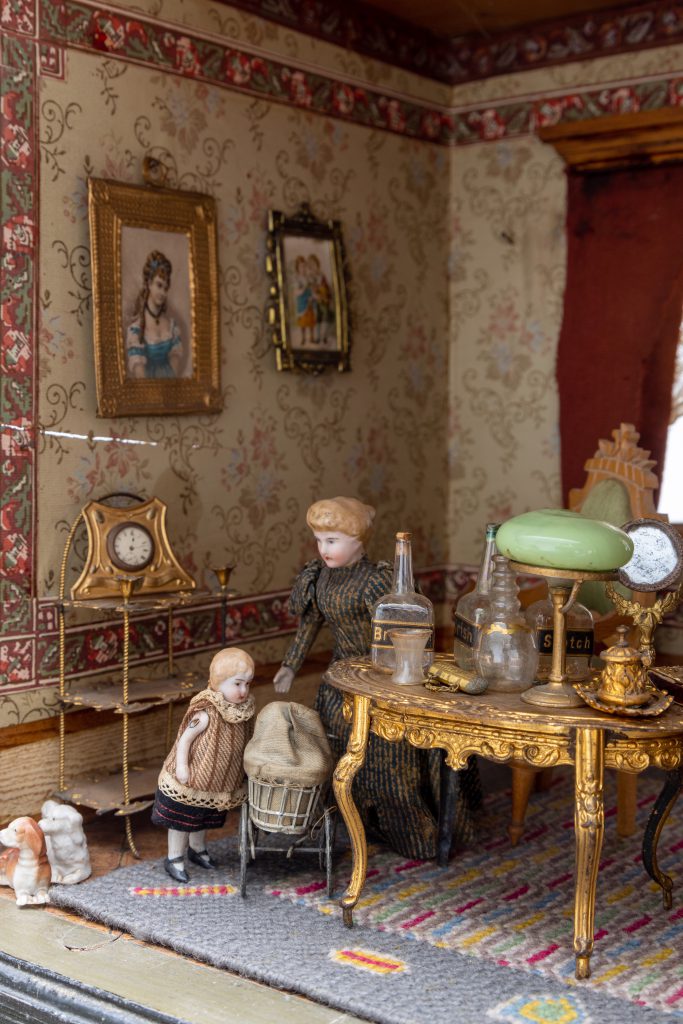 With the second collection, from the former Toy-Toy museum in Rotterdam, we offer a nice selection of antique toys (mainly mechanical toys and doll houses). Behind the walls of the stately villa on the Groene Wetering in Rotterdam, also the home of the initiator Flos Mars, the beautifully decorated rooms offered a good insight into the world of toys. Mahogany showcases showed lithographed tins of automobiles, airplanes and other mostly mechanical toys. The decorated dolls' houses, pedal cars and teddy bears cheerfully surprised many school classes.
You will find the collections of antique toys under: Provenance: Een collectie uit het ToyToy museum