Contact information
Veilinggebouw de Zwaan
Keizersgracht 474
1017 EG Amsterdam
info@dezwaan.nl
020-6220447
Opening hours
Monday until Friday
From 9:00 tot 17:00 hours
For valuations and consignments, please click this link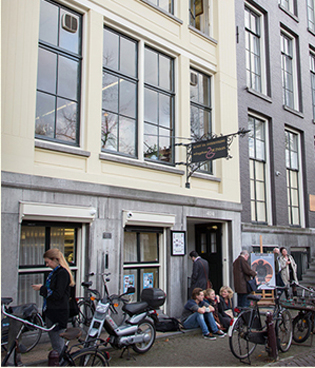 How to get there:
De Zwaan is reachable by car following the known routes via your navigator. Parking is possible alongside the canals or in one of the nearby parking garages. Please note the parking rates.
Europarking – Marnixstraat 250
Q-Park – Museumplein/Concertgebouw
Parking Byzantium – Tesselschadestraat 1/G
We have four free loading places in front of our building. Please note these are by appointment only and not guaranteed available.
Public Transport
From Central Station you can take tramway 2 or 12, stop Keizersgracht