Art and Antique Auction: 14-26 April 2021
Our catalogue is now online! Click here to view the highlights. 
Our viewing days were succesful but just ended. You can still make a 'virtual viewing day tour' through our builing by clicking on the image below.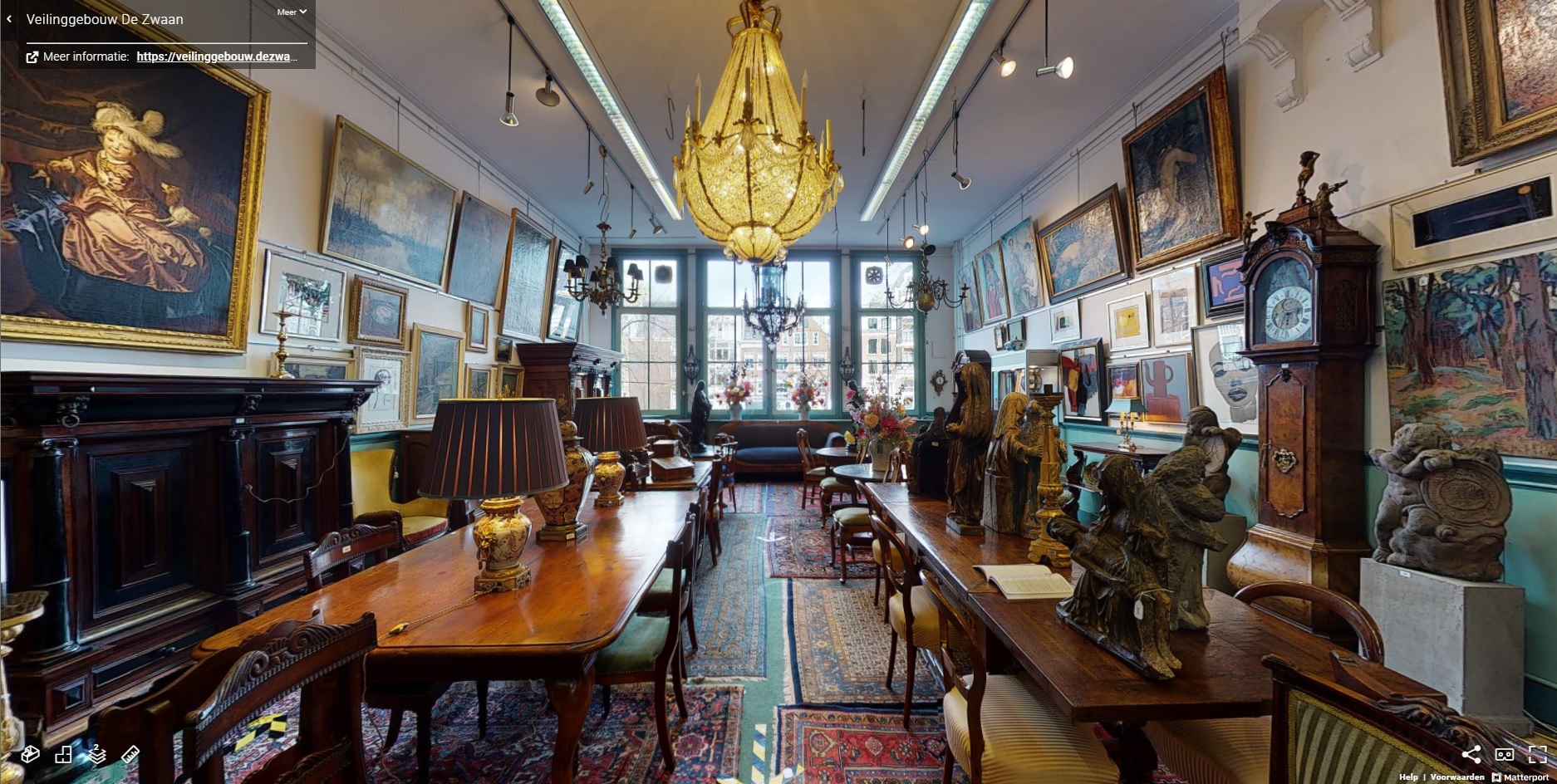 Our office is only open by appointment. You can reach us by phone at +31 20 622 0447 mon-fri 09.00-17.00 hrs and by e-mail: info@dezwaan.nl
Thank you for visiting our website. Most of it is in Dutch. However, we appreciate your interest and would like to provide you with the necessary information to navigate through the most important parts of this website.
If you have any questions, please contact us directly via mail: info@dezwaan.nl or telephone: +31-20-622 0447. We have fluent English, French and German speakers in our office.
Do you want to receive a digital newsletter? Please click the box at the register form.