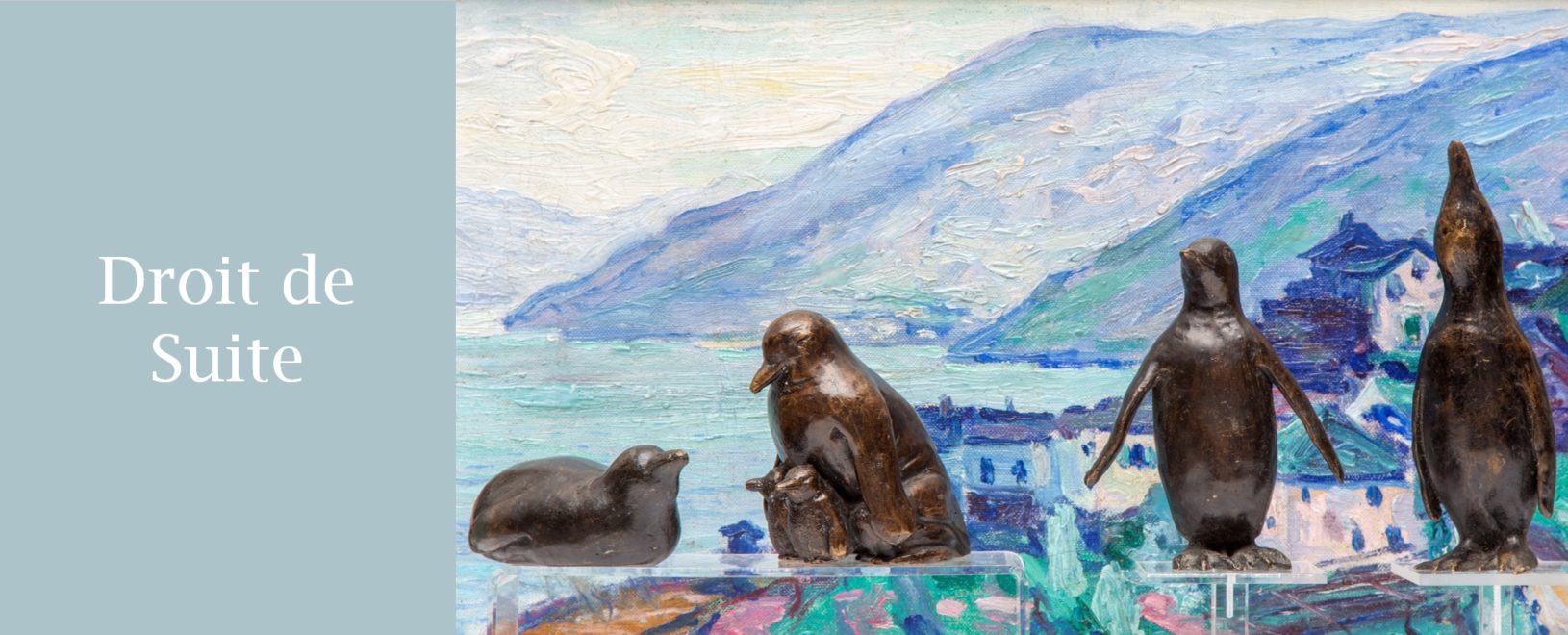 Droit de Suite is a royalty payable to a qualifying artist or the artist's heirs each time a work is resold during the artist's lifetime and for a a period of up to 70 years after the artist's death.
Droit de Suite, which is not subject to VAT, will be added to the buyer's purchase price and subsequently passed on to the relevant collecting agency.
De Zwaan Auctioneers recovers the legally required resale-rights compensation from the buyer and manages the relevant financial settlement.
Resale-rights compensation applies where the sales price, including premium, but excluding VAT, is € 3,000 or higher, and is calculated as a percentage as follows:
| | |
| --- | --- |
| > € 3.000 – < € 50.000 | 4% |
| > € 50.000 – < € 200.000 | 3% |
| > € 200.000 – < € 350.000 | 1% |
| > € 350.000 – < € 500.000 | 0,5% |
| > € 500.000 – 0,25% | 0,25% |
(up to a maximum fee of € 12.500,-)